Working with independent makers we get to see up close how they create their pieces. The way each maker approaches this process is totally unique and fascinating to us, and their pieces add so much character to a space because everything they make is, by definition, a one-off – which is why we try to use handmade pieces in the rooms we design wherever we can. And often, commissioning original art costs no more than equivalent off-the-shelf products, but what you get is so much more special.
We wanted to give you a behind-the-scenes look at the skill that goes into the work of two artists who are part of our community of partner makers, Therese Doherty and Jonathan Pitts, and highlight the fact that you can commission them (and our other wonderful makers), to make you something totally personal for your home. Flowers are great (and who doesn't love getting these too), but something that has a personal meaning and has been made only for you, will make you smile every time you see it, and last a lifetime. You can commission these talented artists to create a stunning personal artwork for you, with an exclusive 10% May Interiors Partner discount, by getting in touch with us here.
Therese is an artist who works across different media, with a primary focus on wood sculpture. Hours and hours of work go into each piece, and many commissions start life as one design and evolve in a new direction as Therese goes through the making process and gets a feel for how they should ultimately look. Her pieces are often based on observation of human form or organic shape, and have a flow of line and balance that makes them tactile and magnetic to look at. This piece was originally based on the form of her husband relaxing, but evolved into a totally different and more intricate organic shape over time.
The finished piece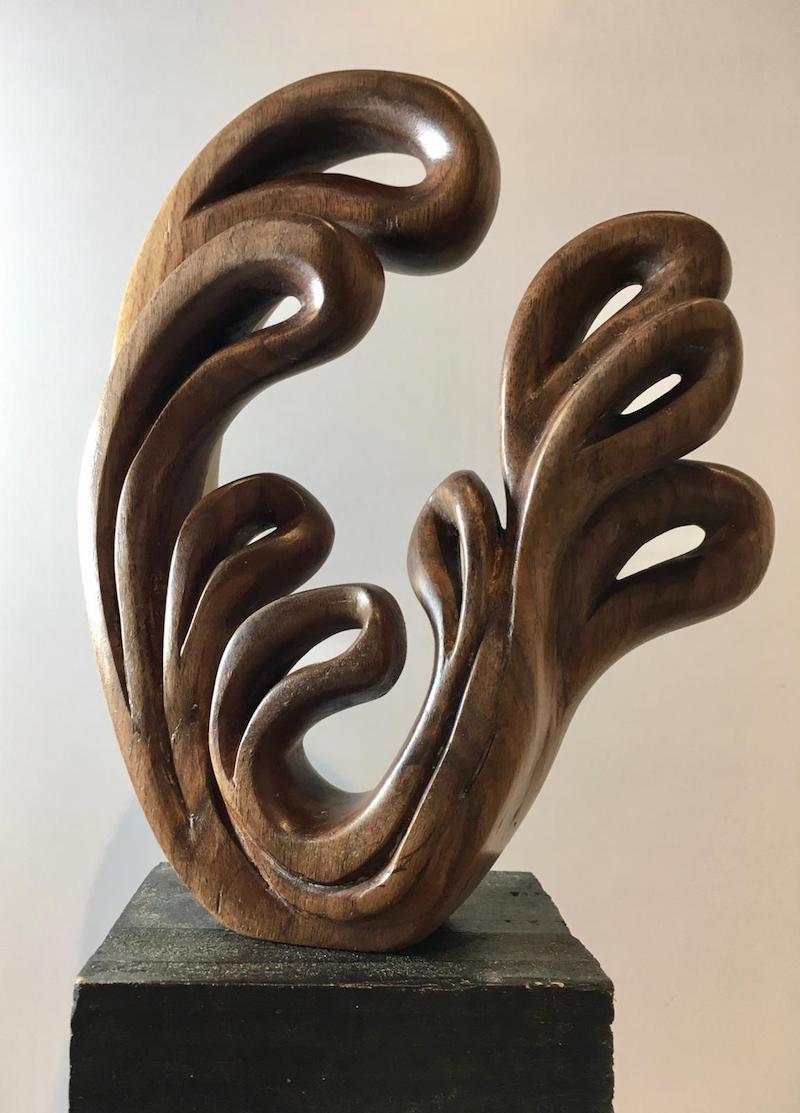 Jonathan is an award-winning landscape artist, and his pieces are stunningly evocative images of some of the most beautiful landscapes in the UK, ranging from coastal works of the Cornish landscape to detailed studies focusing on particular bends of the River Thames at different times of the day. He paints 'sketchbook ideas' in acrylic (like the paint 'sketches' below of a bend near Marlow) to capture an idea, or the light at sunset, as preparatory sketches for a painting that will later be conceptualised and completed in his studio. These are preparatory sketches for his 'Thames Path Paintings', including Jonathan's 'Willow in the Wind, Marlow', for sale through our site with our 10% partner discount.
The final painting 'Willow in the Wind, Marlow'