Our homes mean so much to us. They are where we care for our families, entertain friends and where we can escape from the world. We will work with you to create the home you've always wanted. Our packages are flexible and transparently priced. Explore package options here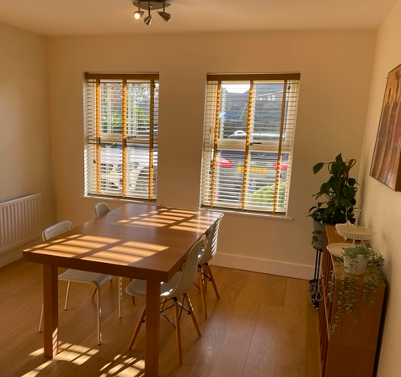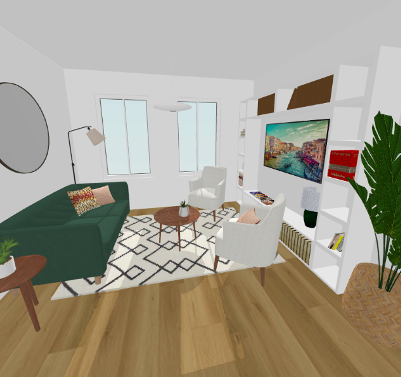 Family room design
Our task was to give this family a fresh perspective on the layout of their main kitchen/dining/living area to better support how they wanted to live and elevate the look and feel of their space. We proposed moving their dining room to a new larger space adjoining their kitchen, and utilising their sunny South facing nook as a sociable snug. This gave them an extra reception room and a warm sociable area next to their kitchen to watch TV or entertain, with built in shelving for clutter free storage.
Wokingham, Berkshire, January 2022
Master bedroom design
The brief for this master bedroom redesign was to create a room scheme which would provide a calming sanctuary space, free of clutter. The adjoining walk-in wardrobe and en-suite provided plenty of storage, leaving space in the bedroom to include a small sofa within the design, as well as marble topped bedside tables, full-length linen curtains, and plenty of textiles on the bed and sofa, to create a feeling of luxury and escape.
Wokingham, Berkshire, 2021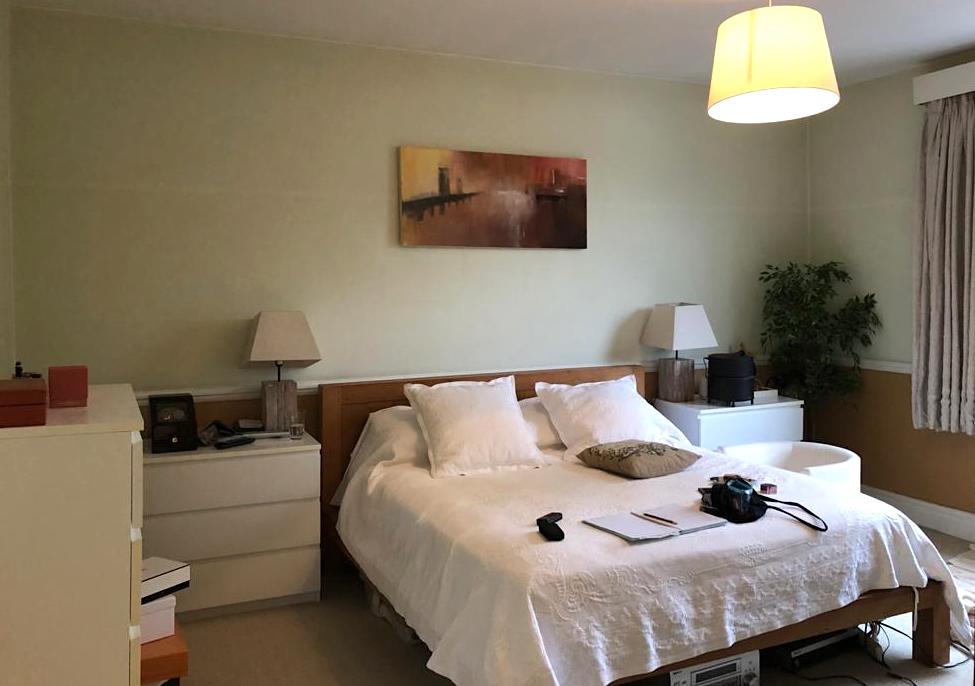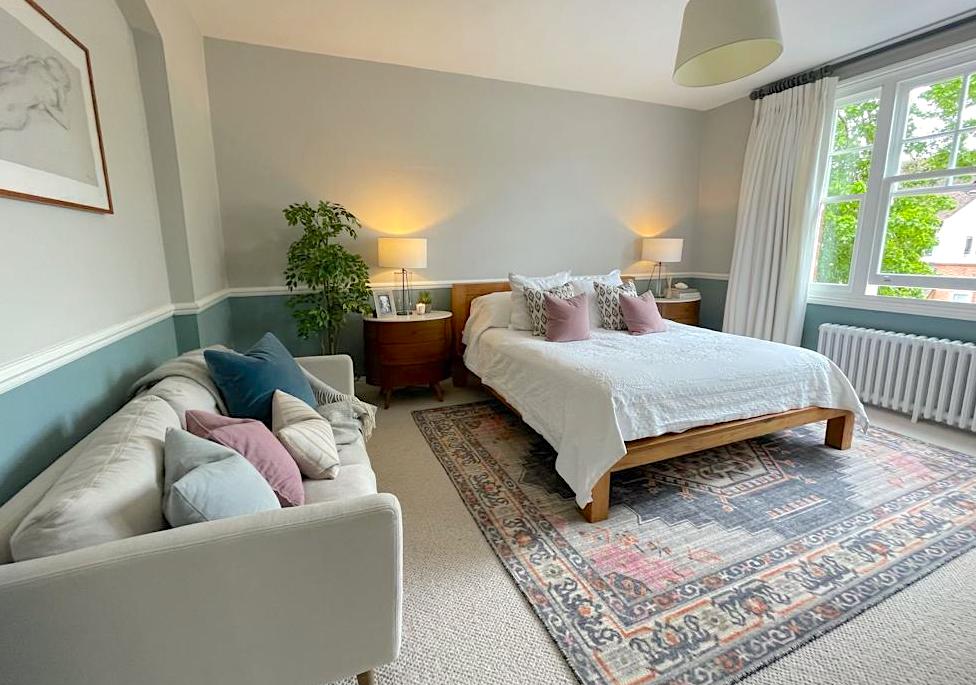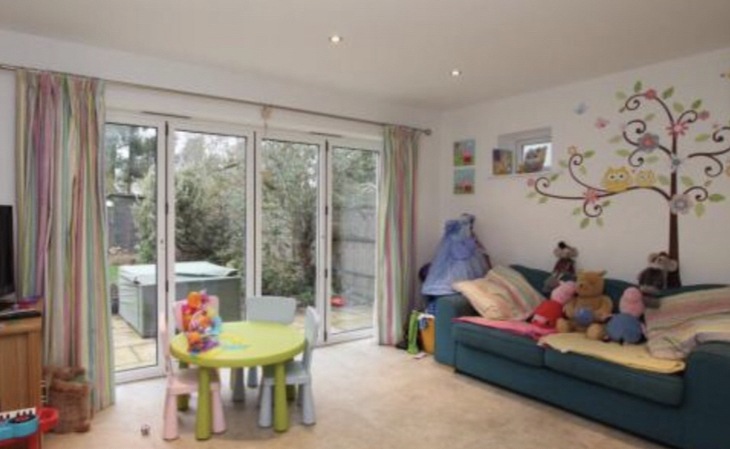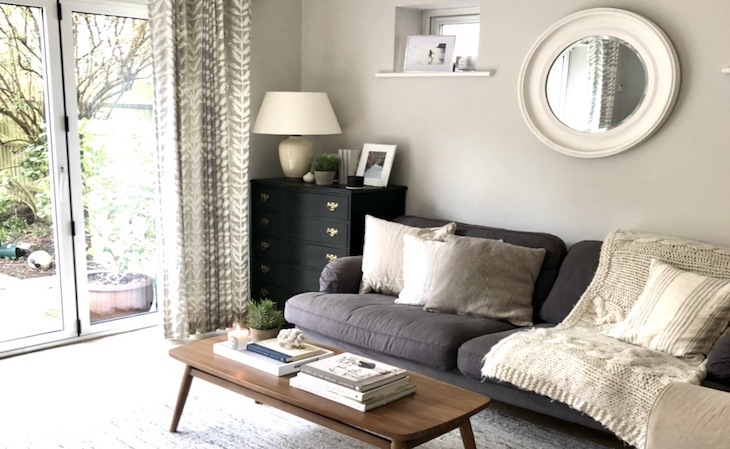 Play room to sitting room design
"I cannot praise enough the high level of personalised service we received from May Interiors, who went above and beyond in advising us with colours, textiles and accessories. Georgie has a wonderful eye for detail and she used her creativity to transform our vision into a reality! It was such a pleasure to work with May interiors, and I would highly recommend their services."  Sinead
Shinfield, Reading, 2019
Sitting room restyle
"Georgie recently completed a sitting room overhaul for us. She has a natural way of building rapport, information gathering and, crucially, making sense of what I said. No easy feat given that I'm historically very safe with décor! Georgie interpreted my brief incredibly well, sharing ideas and developing concepts – nothing was too much trouble. Georgie is an excellent listener and has impeccable taste. I am looking forward to our next project and feel very fortunate to have discovered May Interiors." Elaine
Eversley, Hampshire, 2020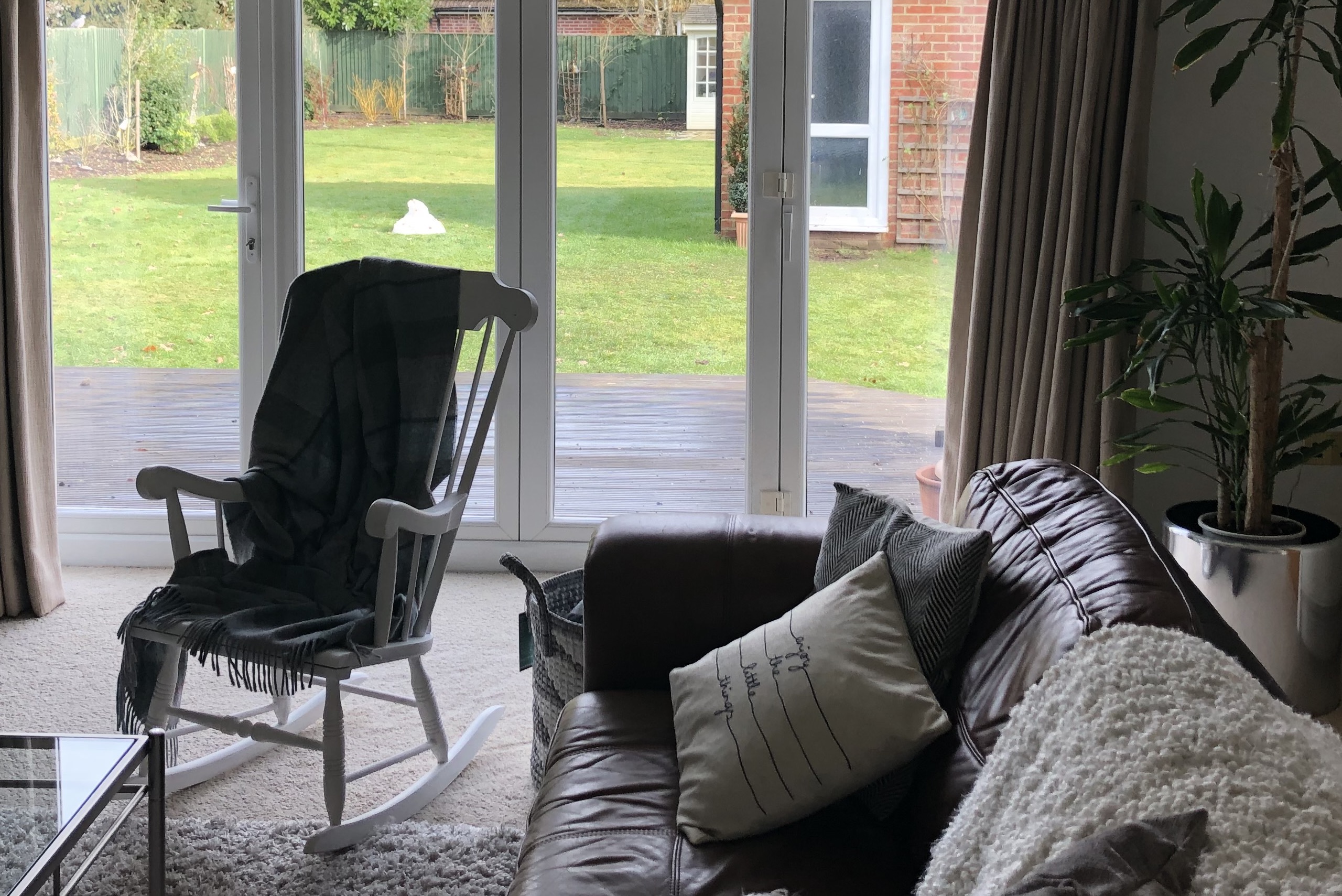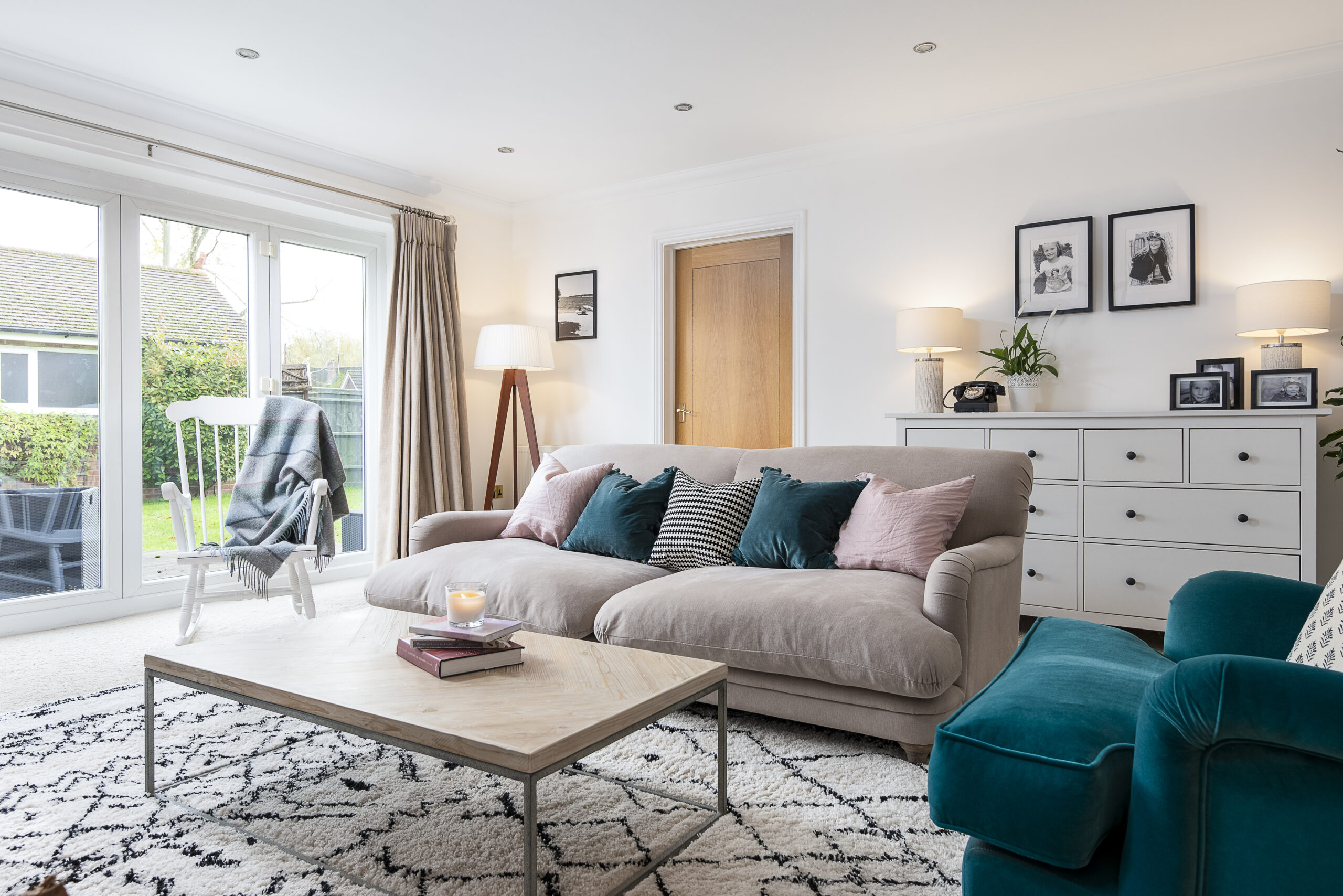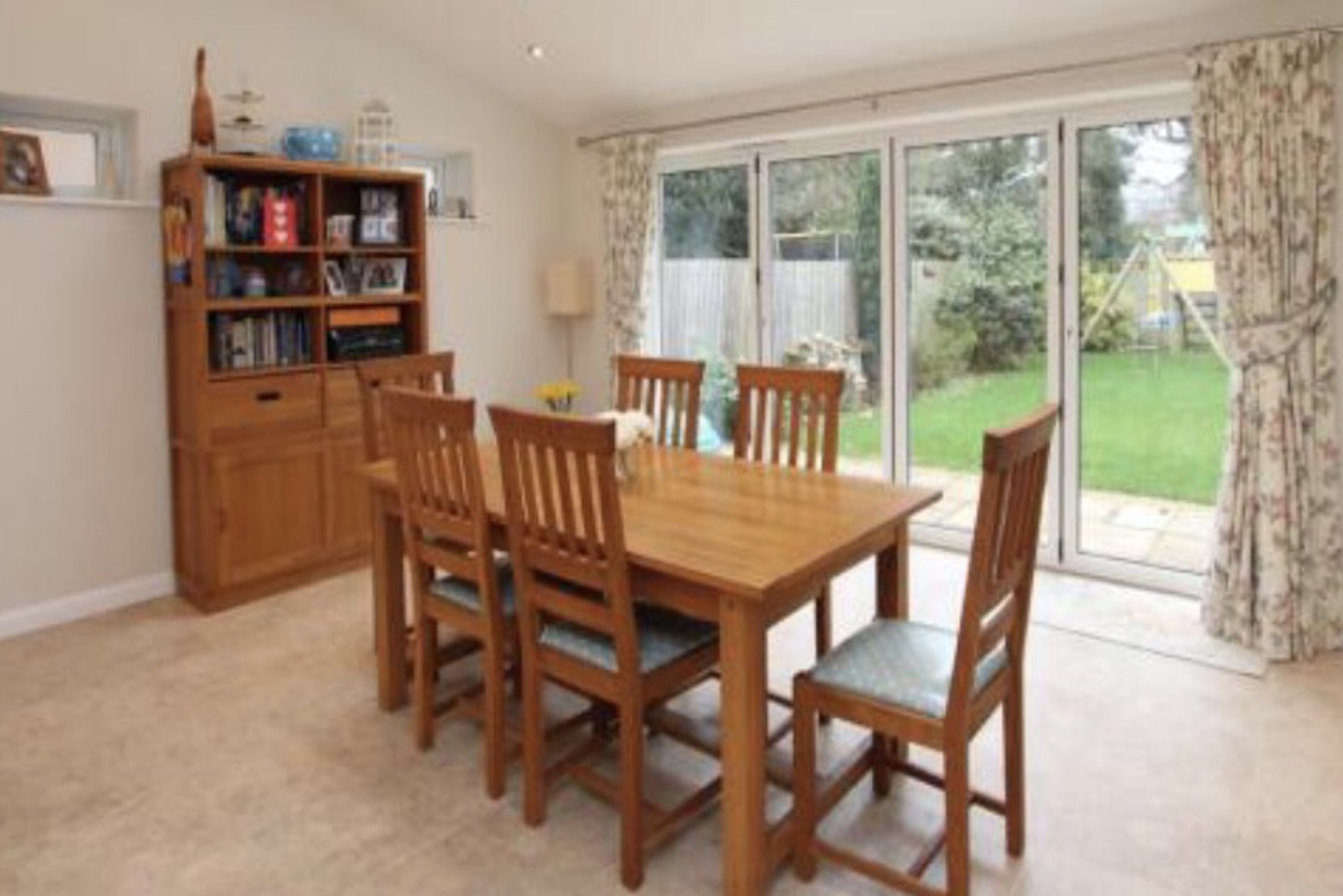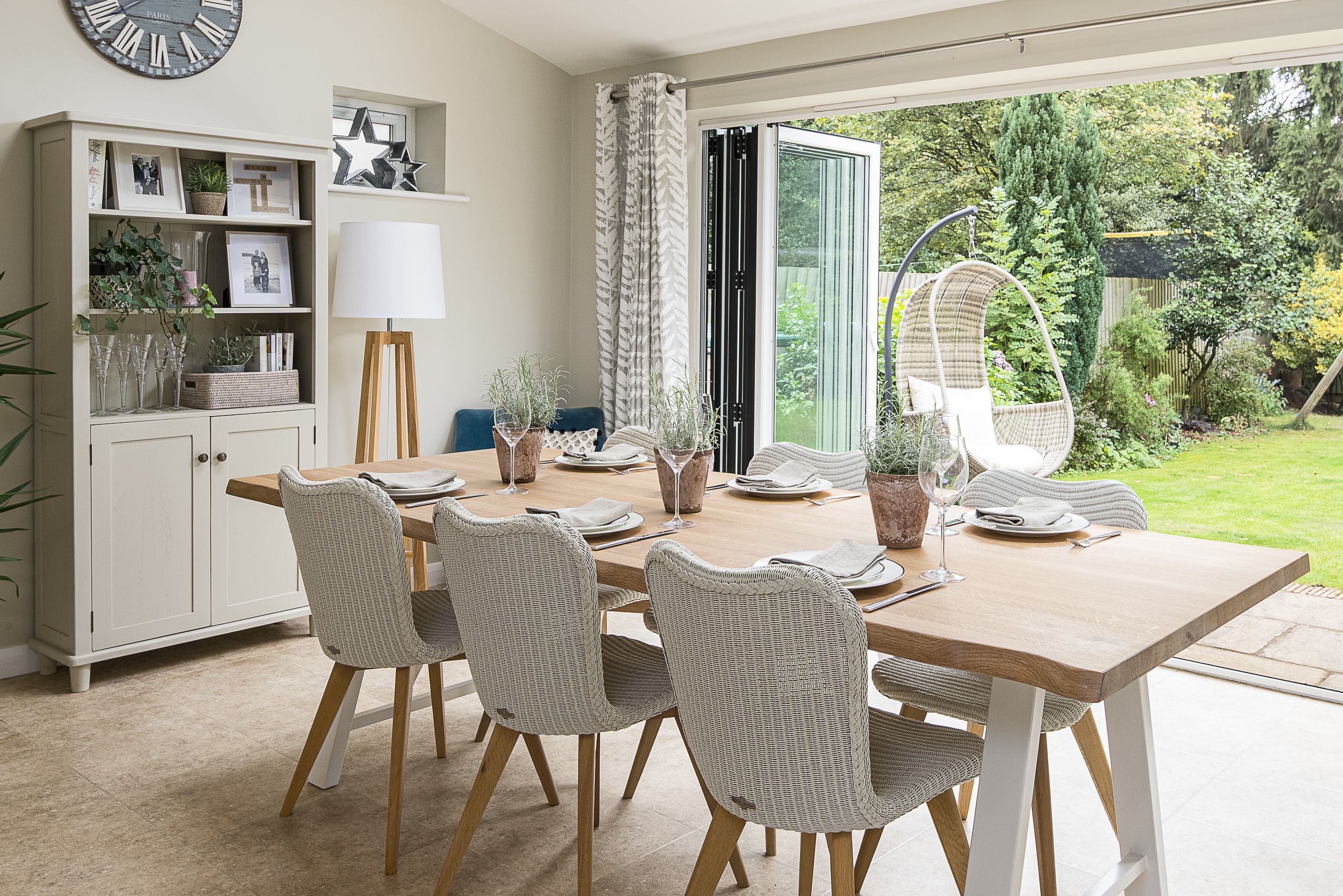 Dining room restyle
"Georgie had helped us design a room previously, and we called on her services a second time to transform our dining space. We wanted to invest in key pieces that could grow with our family and Georgie guided us in our furniture and colour choices to create a stunning area which feels much lighter and brighter." Sinead
Shinfield, Reading, 2021
Bedroom design
"I asked May Interiors to help with overhauling a bedroom. They understood the brief perfectly and came up with a colour scheme and wall and furniture choices that lifted the whole room, and brought it together professionally." Jen
Wokingham, Berkshire, 2020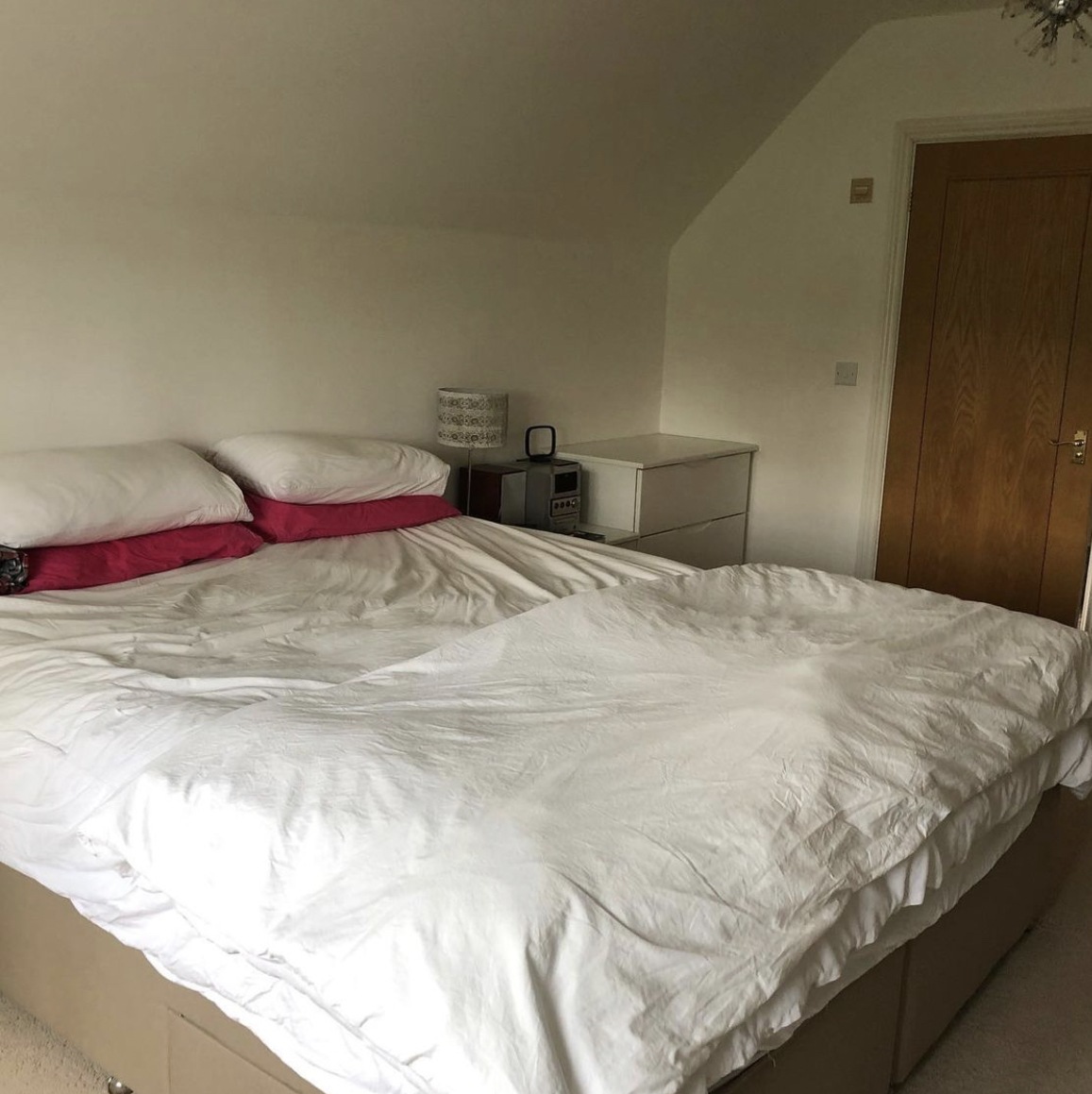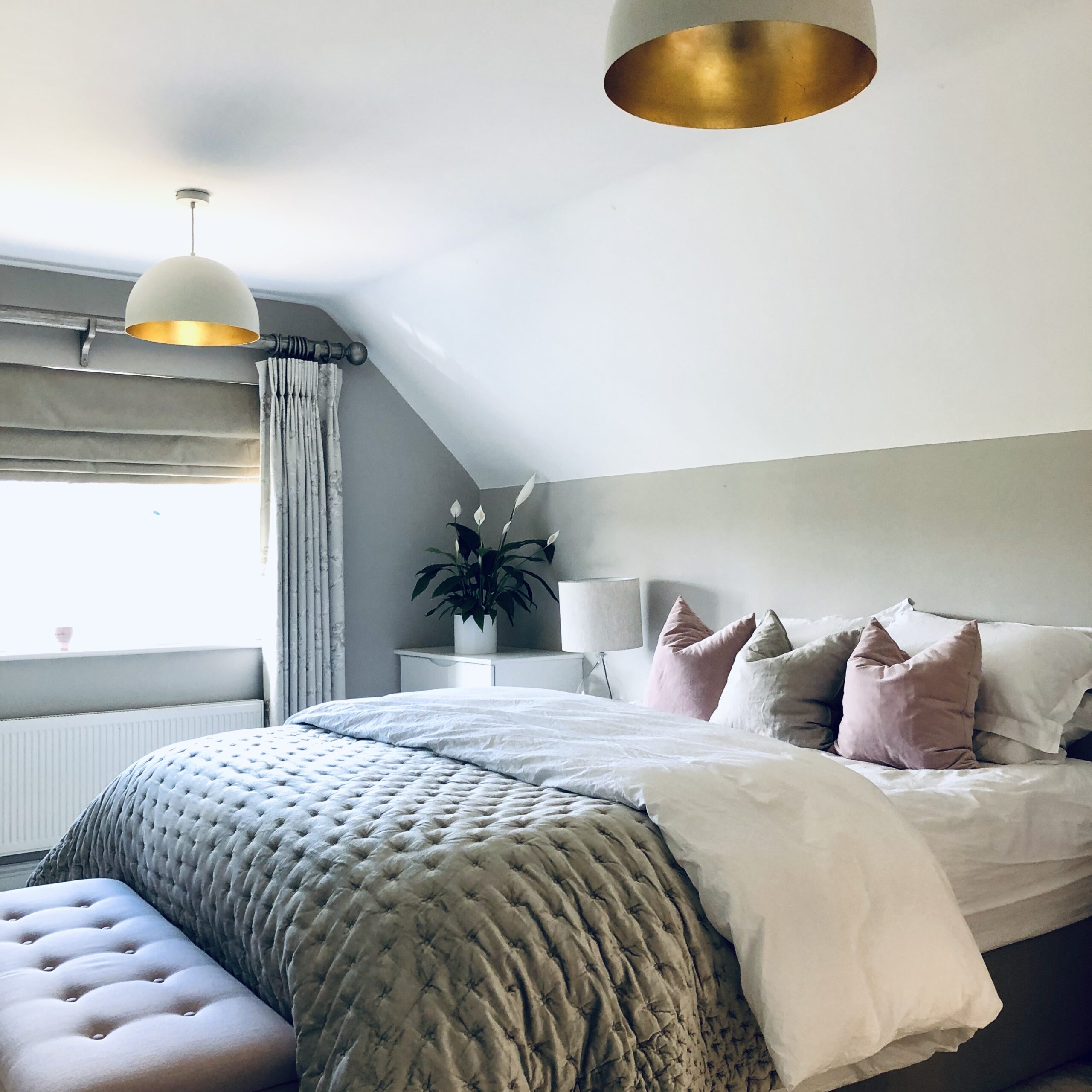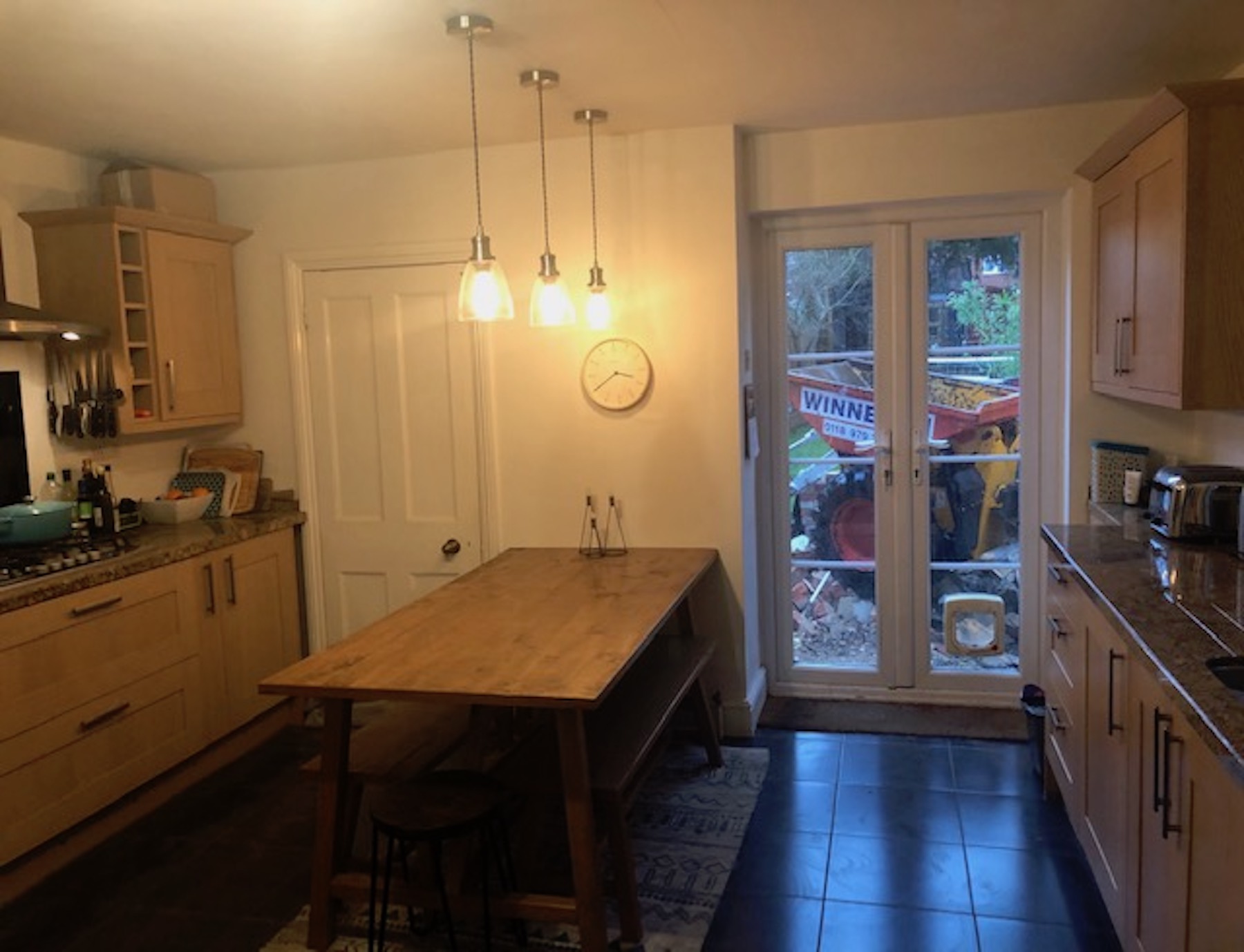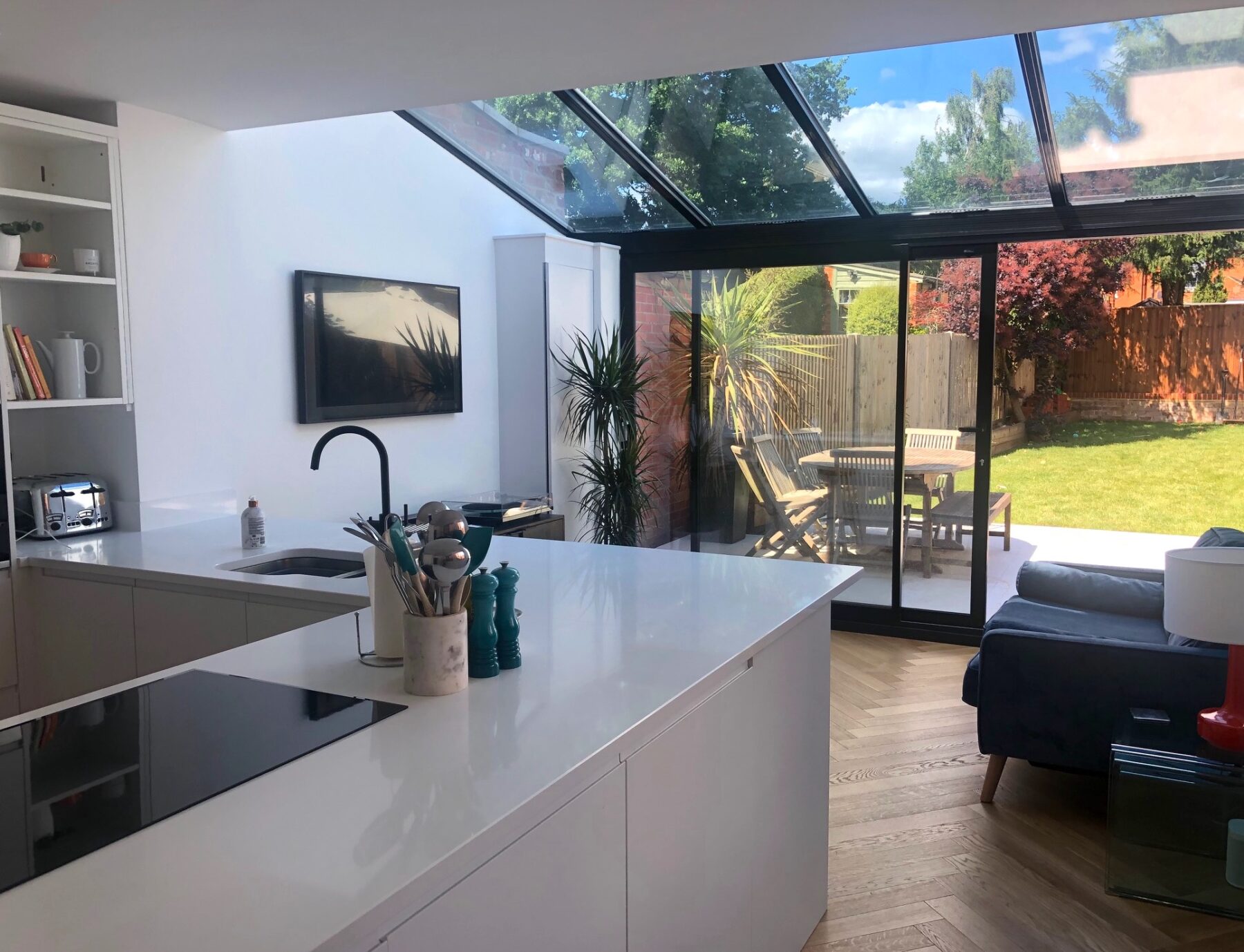 Kitchen remodel and design
"Living in a period property I hadn't originally considered a bright white modern kitchen for our extension and redesign, and had only looked at traditional designs. Georgie helped me think outside of my comfort zone about what type of space would improve our quality of life, which led to a much more radical room design that has brought in a huge amount of light. We are so happy with our new space and couldn't imagine it any other way."  Jo
Wokingham, Berkshire, 2020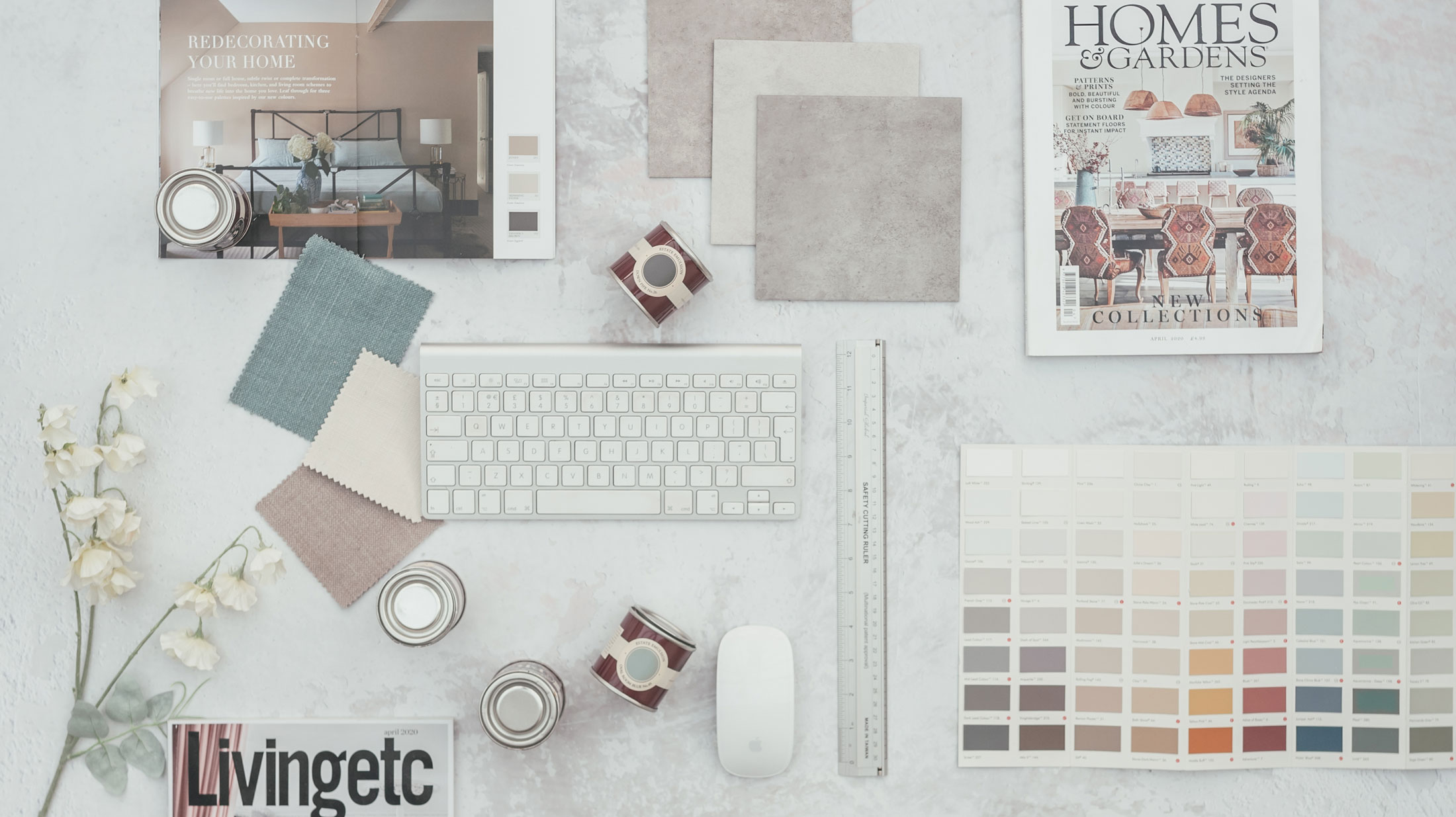 Having a warm home that looks good and works well, and that you and your family and friends enjoy, must be one of the most worthwhile things in life…
Terence Conran, The House Book, 1974